Post-Workout Muscle Oil for all kind of Sports and Leg, Knee & Back pain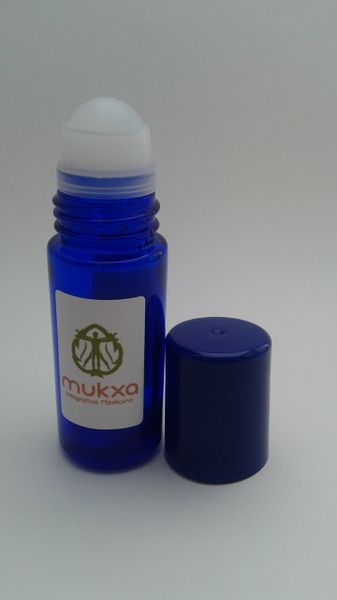 Post-Workout Muscle Oil for all kind of Sports and Leg, Knee & Back pain
Hikers, Campers, all kind of sports, People stand for a long time period, this post-workout muscle oil is a must. 30ml blue cobalt glass roll-on stick. Easy to apply, no mess, practical, fast absorption, no greasy. Apply oil before and/or after a long day to rest and relieve the pain of your legs, back of your chest, shoulders, and feet. Also, very useful for mosquito bites and relief lungs discomfort. Also, sniff directly from the bottle.
This blend is very concentrated. So, a little goes a long way.
Description: organic Aloe vera gel, Castor oil, Sesame seed oil, organic essential oils synergy blend of Peppermint  (Mentha piperita ), Eucalyptus globulus,Rosemary camphor(Rosmarinus off. camphor), French  Fine lavender( Lavandula angustifolia ), Wintergreen  (Gaultheria fragrantissima ), Marjoram True (Origanum marjorana ), Saro (Cinnamosma fragrans ), Menthol Crystals.
Warning: External use only. Avoid contact with eyes and mouth. Keep bottle away from children, pets, and heat exposure. Adults and children over 12.  Discontinue use if skin irritation occurs. Consult your Healthcare provider if you have any major health issue before using any product. Always read labels, directions, and warnings.