About
Native Brazilian with background in Pharmacy-Biochemistry. I had worked 10+ years in Laboratory settings at hospitals, clinics, chemistry research and multinational pharmaceutical industry while living in Brazil. When I moved to USA, I served 2 years in a medical clinic located in NYC. I moved to San Diego, California, due family reasons, where I'm currently living. I always found myself discontent with the misused and/or overused of allopathic medications, even knowing has its own place of importance.
Later on, I came across with integrative medicine, especially Ayurveda medicine, Yin/Yang principals and, most of all, Aromamedicine/ Essential oils therapy aka Aromatherapy. Since then, I started to search and research about the pharmacology of these aromatic compounds to understand the relationship between essential oils and the body. It's fascinating how the essential oils behave in so many ways, physical, psycho, neuro and so on. By the way, essential oils are very small volatile compounds found in aromatic plants which It can be extracted through a chemical process such as steam distillation and/or cold press, using roots, woods, skin peels, seeds, flowers, leaves, resin, needles. They hold different properties such as antiviral, anti-fungal, antibacterial, immune system booster, anti-inflammatory and analgesic properties.
A note: Not all essential oils are created equal. So, It's impossible to find exactly the same aroma over and over. Unless, it's adulterated and/or it's an synthetic essential oil you can find the same aroma. Most of my essential oils come from Europe, especially from high altitudes, clean soil and water. Never used pesticides or any other chemical. Pay attention that purity is not the same as quality. That means, an essential oil can be pure with low quality which affects the desirable effect physiologically.
Why Synergy blend instead of single essential oil? Synergy blend is my signature because "The whole is equal to the sum of all parts and is greater than any of its parts".
I am here to serve and provide you with the highest quality of products and services. If you need a personalized product and/or service , let me know by filling the contact form at the contact page.
This website is for you. Let me know, how you go and how I can assist you better.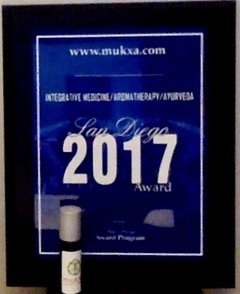 Sincerely,
Sandra Regina
Holistic certified Aromatherapist with foundation in Ayurveda and Yin/Yang Principals, California, USA
Professional Member of NAHA- National Association for Holistic Aromatherapy, USA
Pharmacist-Biochemist, B.S, licensed ( Brazil only) Federal University of Bahia, Brazil.